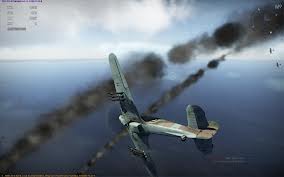 So far there are three types of battles in War Thunder. You can choose from Historical Battles, Arcade Battles and full real battles. 
Arcade Battles
Edit
The Arcade Battles mode is a simplified mode where a simple flight model is used. Planes in this mode are easier to control and rockets, ammunition and bombs are automatically reloaded.
Full-Real Battles
Edit
Write the second section of your page here.
Historical Battles
Edit
References
Edit